What Is 'It's Sensory'?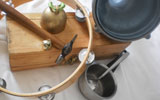 It's Sensory provides a consistent, fun approach to building awareness and understanding. It encourages prediction and anticipation and helps build positive relationships.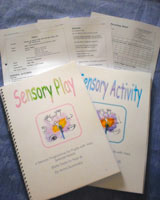 Developed over 12 years of research, classroom trials and staff and pupil feedback, It's Sensory comprises two schemes: Sensory Play (for early years and primary) and Sensory Activity (for secondary and FE).
The schemes combine to accompany a child from early years to adulthood and grow with the pupil, building new experiences term by term, year by year.
It's Sensory also:
Ensures pupils experience a completely new set of sensory experiences each term
Ensures consistency of progression irrespective of changes of staff or class
Is ideal for staff new to this approach as well as more experienced staff
Builds age-appropriate termly experiences
Uses specific 'Sense' indicators to draw pupils' attention to each experience, helping them internalise their sensory awareness
Creates a cohesive and consistent structure for sensory delivery throughout the school
Develops staff awareness of the benefits and approaches to working with the senses
Lasts. Take care of the packages and they'll last for years - making all

G.I.F.T.S

packages extremely cost effective
What you get
Each termly package follows a sequence of sensory delivery.
The termly packages include:
Procedures to ensure consistency for the pupil and ease transitions for staff
A guide to which materials to use to stimulate each of the senses: touch, taste, sight, smell, hearing and body sensation
All your detailed planning done - termly learning outcomes with procedure instructions, simple recording sheets, and progression and flexibility built in
A thorough, well organised package that's easy to use
It's Sensory training
Realise more from your pupils and staff, and get more from your It's Sensory schemes with sensory training by Anna Szuminska. In-school training includes:
A journey through the rationale
The use of the Learning Outcomes
Understanding the 'inner' experience of the senses
Exploration and experience of the termly packages
How to adapt to different needs
How to use the recording system effectively
Health and Safety issues
Place's are also available on Anna's Workshops, here in Lytham St Annes, Lancashire.
It's Sensory+
It's Sensory can be adapted and tailored to suit your specific needs:
Early years
Choose the early years-only option for specific techniques to help build engagement in younger children.
It's Sensory for adults with PMLD and other very special needs
The 'Sensory Activity' book is ideal for adults and specific training is available to help your team get more from their work.
Training
General sensory approaches for all - Discover how valuable the senses are in the everyday lives of adults with PMLD, and how to include the senses in everyday situations and routines.
Specific sensory approaches for individuals - Discover new sensory approaches appropriate for certain times of the day, or for adults with more intensive sensory needs.
Creating 'Sensory Times' - Learn to creating your own sensory routines and activities
Get more out of your sensory room - Are you using your sensory room to its fullest? Discover how to optimise and extend its use and relevance. Use it to address specific needs and learn how to meet health and safety requirements so that you make more of your initial investment.
From early years to adulthood, It's Sensory inspires your young people with PMLD and other special needs, and supports the people they rely on.
Contact me to bring 'It's Sensory' to your organisation.