What Is 'It's Music'?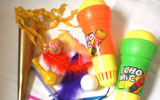 Music has a particular power to inspire and stimulate young people with Profound and Multiple Learning Difficulties, Severe Learning Difficulties and other Very Special Needs.
It's Music gives your pupils a progressive, structured and FUN journey through the world of music that builds their knowledge, experience and the confidence to participate.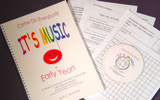 Developed by Anna Szuminska over 17 years of research, classroom trials and staff and pupil feedback within special school environments, It's Music comprises two schemes: 'Come on Everybody, It's Music!' (for Early Years and Primary) and 'Come On... It's Music!' (for secondary and FE).
Together the schemes combine to accompany a child from Early Years to Adulthood devloping with the pupil, building new progressive, fun, musical experiences term by term, year by year.
It's Music also:
Ensures pupils receive a completely new set of musical experiences each term
Ensures consistency of progression irrespective of changes of staff or class
Builds age-appropriate experiences over two or four year cycles. These xperiences include breath, voice and singing activities; informal and formal rhythm activities; exploring instruments; developing musical elements; improvising, composing and conducting
Creates a cohesive and consistent structure for musical delivery throughout the school
Improves listening skills and helps pupils relax to music
Can be incorporated into any termly school themes or topics
Lasts. Take care of the materials and they'll last for years - making all

G.I.F.T.S

packages extremely cost effective.
'Come On Everybody, It's Music!' - For Early Years & Primary
Come On Everybody - It's Music! marks the beginning of an unfolding journey through the world of music. It informally introduces basic musical concepts, developing them over each Key Stage age group from Early Years onwards.
'Come on... It's Music!' - For Secondary & Further Education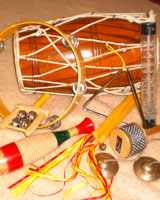 Come On - It's Music! is for senior school pupils. The units of work are based around different types and styles of music, further developing all the elements covered in the lower school years as well as introducing a simple approach to notation and rhythm.
Pupils explore the energy principles upon which different music is built. They investigate rhythm and discover the cultural and historical differences of world music. Come On - It's Music creates a rich musical backdrop against which pupils can learn and play.
FE aged pupils explore musical genres such as Big Band, Blues, C ontemporary and more.
How does 'It's Music!' develop?
'It's Music!' informally introduces musical elements such as Dynamics (Loud and Quiet) in Early Years by enabling the children to explore and assimilate the experiences of playing on groups of loud and quiet instruments within a supporting structure.
In the KS1 age group the words 'loud' and 'quiet' are introduced, then in the KS2a (yrs 3 & 4) the concept of playing loudly and quietly appears. In KS2b (yrs 5 & 6) pupils explore making sounds louder and quieter in different ways.
It's Music Structure
Covering a different element each term, the simple structure helps pupils learn and:
Become familiar, comfortable and confident within the format. This helps them predict, anticipate, learn and participate
Experience, explore and internalise basic musical ideas
Develop basic musical skills, ready to be developed further as they move through the Key Stages
What you get
Each package includes:
All your detailed planning done - termly learning outcomes with procedure instructions, simple recording sheets, and progression and flexibility built in
All materials, music, words, a CD and a recording format included
Procedures to ensure consistency for the pupil and ease transitions for staff
A thorough, well organised package that's easy to use
It's Music training
Realise more from your pupils and staff, and get more from your 'It's Music!' schemes with training by Anna Szuminska.
In-school training includes:
A journey through the rationale
The use of the scheme and the planning
Exploration and experience of termly musical acitivities
How to provide effectively for different needs especially for those with PMLD
Places are also available on Anna's Training Days, currently held in Lytham St Annes, Lancashire.
From early years to adulthood, 'It's Music!' inspires your young people with PMLD, severe learning disabilities and other special needs, and supports those delivering their musical learning and experiences.
Contact me to bring 'It's Music' to your organisation.